Veneers and Crowns are common solutions for cosmetic and also medical issues in teeth. Cosmetically damaged teeth that are deeply stained, widely gaped, mal-aligned, etc., are all possible candidates for either a crown or a veneer. Both crows and veneers are also good for medical conditions such as tooth decay, cavities, or root canals. In some situations, the condition of your teeth may dictate whether you need a crown or a veneer and your dentist will be able to recommend one or the other, but, in many cases you will have the choice.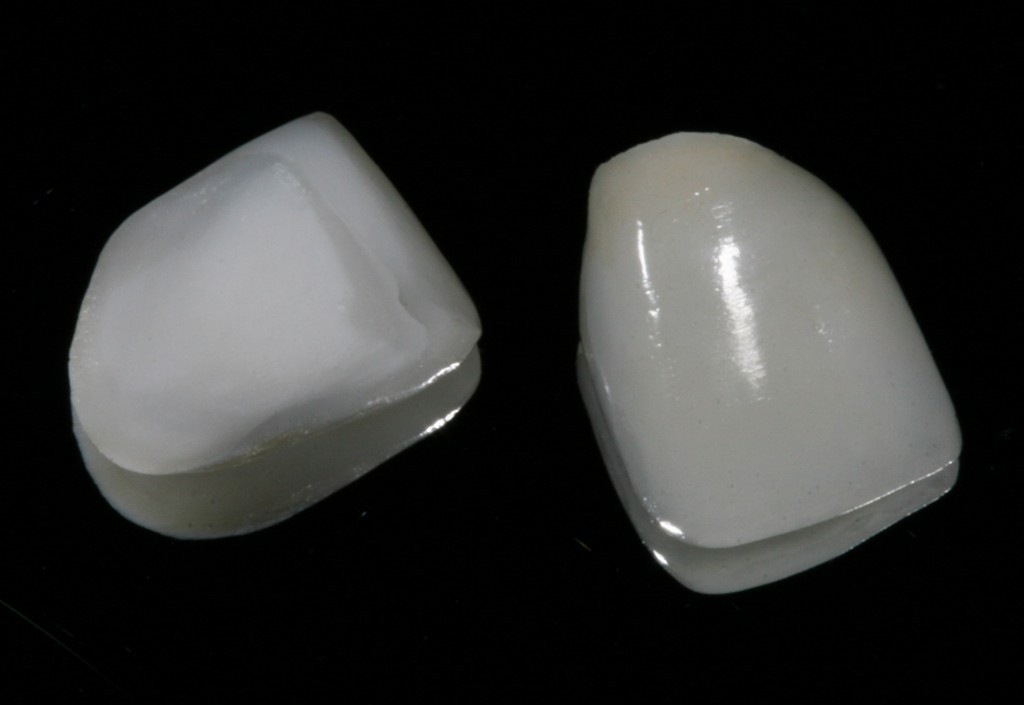 Crowns are more invasive to apply then veneers. Crowns cover the entire tooth, and, before a crown is applied, the tooth to be covered needs to be whittled down to the core. The crown is a good option when the tooth has rotted due to tooth decay or after a root canal. CEREC technology enables the crown to be made and fitted in the same day. Also, crowns will not hold up forever, and after ten or fifteen years of use, it will typically need to be replaced.
Veneers are far less invasive then crowns. Most often made from porcelain or ceramic, a veneer will put a cap on a tooth. For those wishing to make a bold fashion statement a veneer can also be made from gold or titanium. The tooth needn't be whittled down to accept the veneer as in the case of the crown. Veneers are common in elective procedures in which a patient is looking for a cosmetic fix. Veneers are also effective at covering up any visible cavities on teeth. Also, unlike crowns, veneers are very strong and durable and it will hold an effective cap on its tooth for many years before it will need to be replaced.
Lumineers are thin pressed ceramics that bond to your existing teeth. Like veneers, a lumineer will effectively handle cosmetic issues with teeth like cavities, slight mal-alignments, or possibly hide deeply stained teeth. Lumineers are thin, so there is no need to scrape away any part of the tooth to apply it.
If you have a need for a crown or a veneer, check with your dentist to determine which one will be best for you.
For more information about veneers and crowns, contact Brian Francis DMD, a Billings Dentist!